CRA Endorsing Convention Results for 2018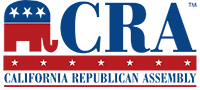 March 4, 2018 – The California Republican Assembly met at the Knott's Berry Farm Hotel in Buena Park for the Gubernatorial Endorsing Convention. Called "the Conscience of the Republican Party" by President Ronald Reagan, the California Republican Assembly is the oldest and largest grassroots organization chartered by the California Republican Party.
The Convention's delegates heard from candidates and nationally-renowned conservative activists for three days. Candidates were required to obtain the approval of two-thirds of the delegates present to win the coveted CRA endorsement.
The following candidates were endorsed: