CRA Convention 2018 in OC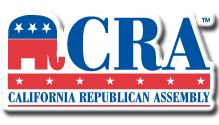 Greetings Conservative Patriots,
The 2018 CRA Convention will be in Buena Park this year at the Knott's Berry Farm Hotel.
When: March 2nd-March 4th 2018 +Add to Google Calendar  +ICAL Export
Who: All supporters of the CRA Platform are welcome
Where: 7675 Crescent Ave, Buena Park, CA 90620 (Knott's Berry Farm Hotel)
How: Register online at: https://squareup.com/store/HBRA or send a check with the information from the Convention flier available at: 2018-Convention-Flyer.pdf
Reserve a hotel room at the Knott's Berry Farm Hotel at $119/Night by calling (714) 995-1111 (Ask for the CRA Room Block Rate)
If you join the CRA you could attend as a delegate.  Contact a CRA Officer for more information or join CRA at:
I look forward to seeing you all there!
Jorge Riley
CRA Corresponding Secretary