Biden eyes capital gains hike to 43.4%; for NY could be 52.2%, Calif. could be 56.7%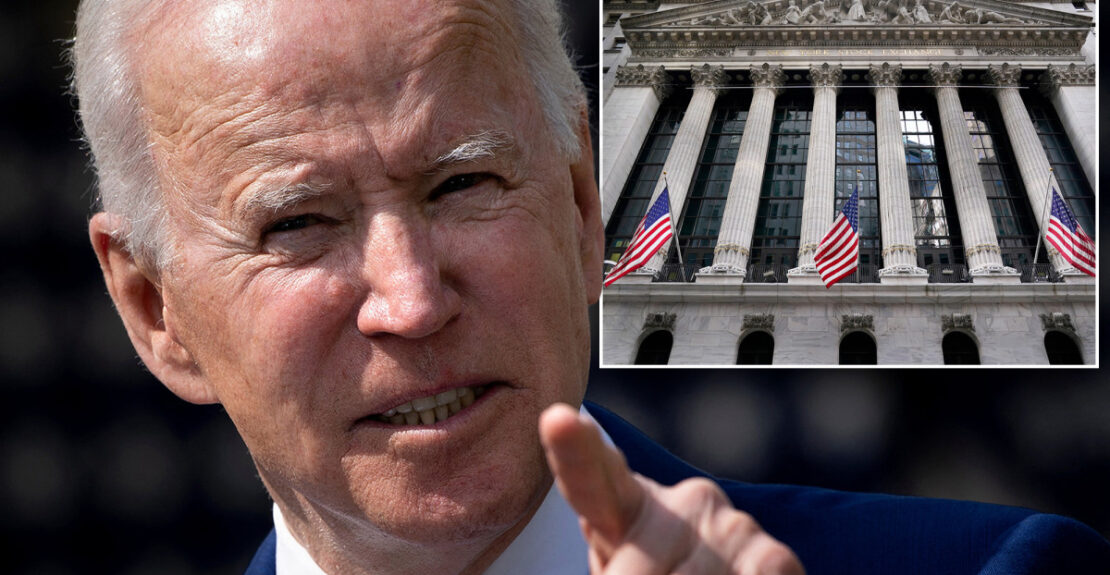 (NY POST) – President Biden will propose doubling the top capital gains tax rate on investments like stocks and real estate, according to a new report that sent stocks reeling Thursday.
Bloomberg News reported that the new top capital gains rate would increase from 20 percent to 39.6 percent on income over $1 million. That, coupled with an existing surtax on investment income, means that federal rates for investors could be as high as 43.4 percent, people familiar with the proposal told the outlet.
For $1 million earners in high-tax states, rates on capital gains could wind up higher than 50 percent. For New Yorkers, the combined state and federal capital gains rate could be as high as 52.22 percent. For Californians, it could be 56.7 percent.
The leak of the plan prompted investors to unload stocks Thursday, with the Dow Jones Industrial Average losing nearly 1 percent of its value.
The idea may be included in Biden's more than $2 trillion infrastructure bill, but the White House has not confirmed the details.