Why California Republicans Stopped Complaining about Ballot Harvesting and Embraced the Process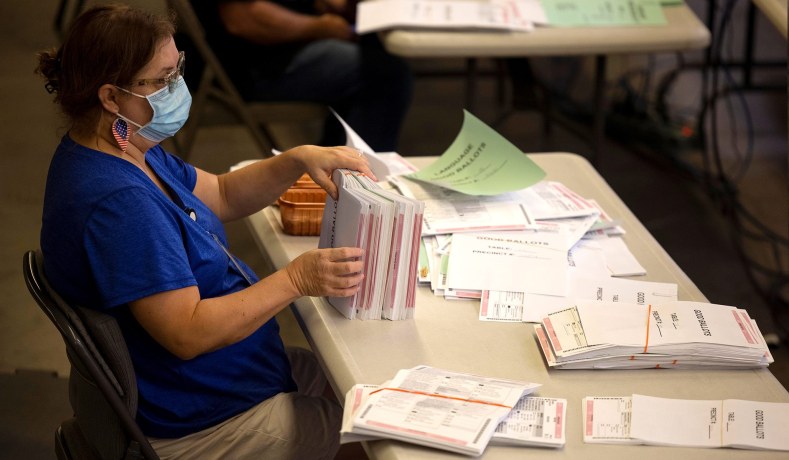 (NATIONAL REVIEW) – Following a bloodbath for Republicans in the 2018 midterms, then-House speaker Paul Ryan couldn't believe what he had seen out in California.
"We were only down 26 seats the night of the election and three weeks later, we lost basically every California race,'' Ryan — a mentor to California Republican and current House GOP head Kevin McCarthy — told the Washington Post in a post-mortem interview. "This election system they have — I can't begin to understand what 'ballot harvesting' is."
Ryan's disbelief was prompted by a "blue tsunami" of mail-in ballots that tipped early-GOP leads and cost California Republicans seven seats when the dust had settled. The discontent stemmed from two 2016 laws that California's Democratic-led legislature passed: one that allowed counties to mail every voter an absentee ballot, and another that waived a family-only requirement for third-person ballot return, allowing anyone to collect them.
Former state Republican chair Shawn Steel echoed Ryan's sentiments in an op-ed at the time. "How does a 14-point Republican lead disappear? Merciless and unsparing, California Democrats have systematically undermined California's already weak voter protection laws to guarantee permanent one-party rule,'' he wrote, referencing Young Kim's loss to Democrat Gil Cisneros in Orange County's open seat for the 39th District.
But in 2020, California Republicans are singing a different tune, even as California governor Gavin Newsom signed a Democrat bill requiring that every registered voter in the state receive a mail-in ballot for the November elections.
Of the seven seats that Republicans lost two years ago, two in Orange County have flipped back to red — Steel's wife, Michelle Park Steel, won in California's 48th, while Kim defeated Cisneros in a second try — and Republicans lead by narrow margins in two more.
So what changed?