Legislative Update: California Legislature is Back in Session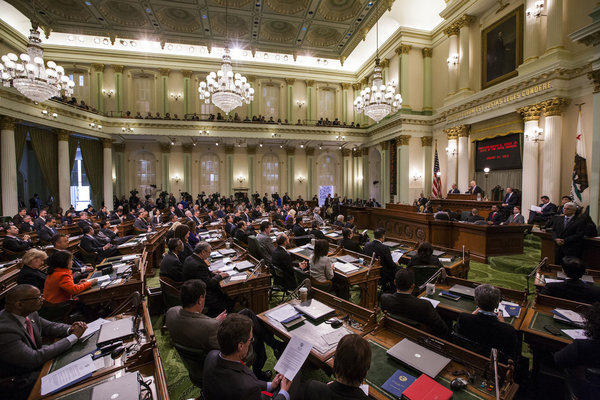 California's 2019-20 Legislative Session is back in full swing. And as the deadline to introduce new bills approaches, Democrats have made it clear that they have no shortage of bad bill ideas.
One measure already introduced, SB 917 (Scott Wiener, D- San Francisco) would convert the troubled Pacific Gas and Electric Co. into a public utility; As if the State has proven it could bdo any better. Another bill, AB 1839 (Rob Bonta, D- Alameda) is the California version of The Green New Deal; a series of socialist economic reforms masquerading as environmental policy. Then there's a bill that would ban "Virginity Testing", AB 1909 (Lorena Gonzalez, D- San Diego)
However, the beginning of this year's session hasn't been all doom and gloom. AB 1928 (Kevin Kiley, R- Rocklin) was introduced to over turn last year's AB 5, which has put thousands of independent contractors at risk. And then there was the demise of a bill that would have overridden local zoning laws to force high density housing and restrict rural, suburban neighborhoods, SB 50 (Scott Wiener, D- San Francisco)
So, while the legislative year is already off to a raucous start, it is far from over. Legislators have until Friday, February 21st to introduce new bills. So, get ready to make your voice heard.
SIGN UP HERE to receive CRA's Email Alerts.