California's Reparations Task Force Holds Inaugural Meeting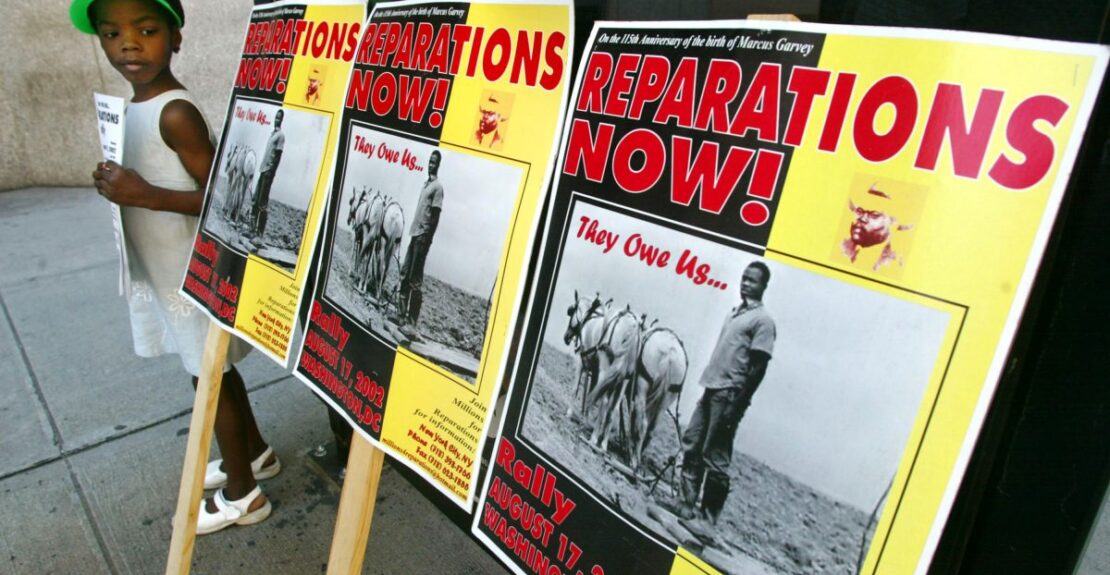 (EPOCH TIMES) – California's reparations task force has met for the first time to begin the two-year process of drafting an apology to the descendants of African American slaves and exploring ways the state might compensate them.
The Task Force to Study and Develop Reparation Proposals for African Americans elected international civil rights attorney Kamilah Moore to chair its nine-member executive board.
"I look forward to beginning and contributing to substantive discussions surrounding the importance of reparations for black Americans who are descendants of persons and slaves in the United States," Moore said at the group's June 1 inaugural meeting.
Moore told the board she wants to ensure "that any reparations package that the task force develops fully comports with international law, which mandates reparations come in the form of compensation, restitution, rehabilitation, satisfaction, and guarantees of non-repetition."
Craig DeLuz, spokesman for the California Republican Assembly (CRA), told The Epoch Times that the efforts are an attempt by Democrats to distract the public from the real issues facing the state.
"California leads the nation in income inequality, homelessness and poverty as a whole. We rank at the bottom when it comes to education and employment. Why are we wasting taxpayer dollars so that left-wing politicians can grandstand?" he wrote in an email sent to The Epoch Times on June 9.
"If Democrats really want to help Black people, stop killing them in their mothers' wombs via abortion. Stop locking them into failed public schools by fighting school choice and attacking charter schools. That would be a much better start than a commission to study reparations."
Irvine Republican Assembly (IRA) President Christina Shea also questioned the premise of paying reparations in a June 9 text message sent to The Epoch Times.
"Why would a state, which never legalized the institution of slavery, spend their taxpayers' hard earned money to pay reparations to those who were never enslaved? California faces far too many pressing needs now, and in the years to come, to spend such precious resources in an effort that will amount to little more than public virtue signaling," Shea said.